Benefits of Getting Out into Nature Part 3: Improved Sleep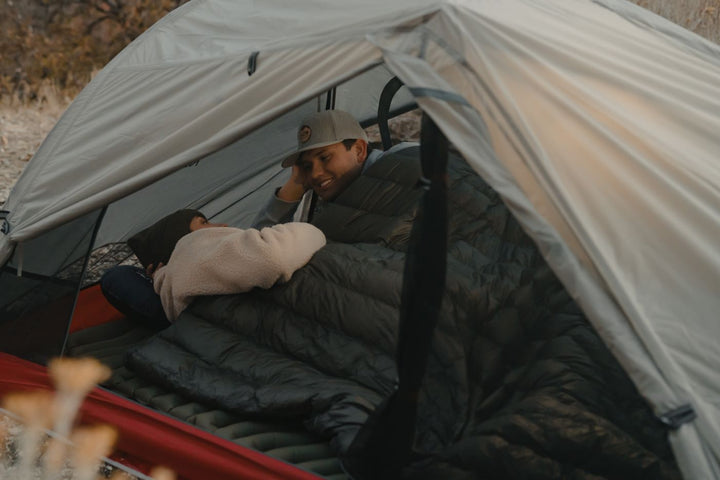 This is a multi-part series on the benefits of getting out into nature. Read it quick and then get outside and get some sun on your face! Don't miss Part 1 and Part 2 of this series!
There are a lot of purported benefits to getting out into nature, but improved sleep probably wasn't on your radar. There are several reasons getting outdoors helps us sleep better:
Exposure to natural light - being outside during the day exposes us to natural light which can help regulate our body's circadian rhythm and promote better sleep at night.

Physical Activity - engaging in vigorous physical activity just plain old tires us out which can lead to better sleep. There is nothing quite like setting up the tent and turning on the lantern and crawling into a warm sleeping bag after a long day on the trail. 

Stress Reduction and an increased sense of relaxation - they don't call it the GREAT outdoors for nothing!

Fresh and natural environment - all that fresh air? Need I say more?
When it's time to call it a night on the trail, I designed Near Zero sleeping pads and sleeping bags to pass the quality and comfort test. I put in all the features I always wanted like handy internal pockets, premium YKK zipper slider pulls, cinchable hood design, and used the highest quality white duck down. Our sleeping bags pack down to about the size of a 32 oz. water bottle and also have the highest fill power on the market, meaning you will stay warm and dry.
My favorite all-around sleeping bag is the Near Zero Quilt One. Not only is it warm, but it is also super versatile and can be used as a bag, quilt, picnic blanket, or you can even zip it together with another one to make a double-sized sleeping bag for two! 
We also carry sleeping bags for more extreme temperatures. Check out our full line of bags HERE. Happy trails and sweet dreams...until next time!
---