Benefits of Getting Out into Nature Part 1: Mood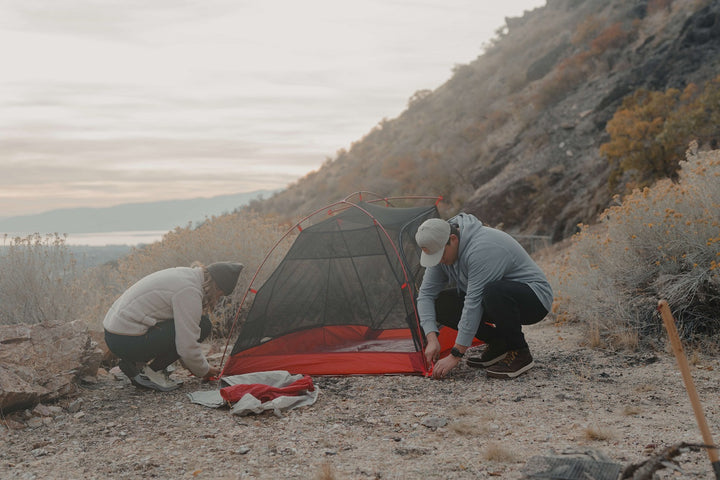 This is a multi-part series on the benefits of getting out into nature. Read it quick and then get outside and get some sun on your face!
Studies have shown a variety of benefits associated with hiking, including reduced stress and anxiety - something we all could use a little less of these days. Researchers have found that spending time in nature, such as on a hike, can lead to lower levels of the stress hormone cortisol and improved mood.
Now, I'm all for lowering my stress hormones, but maybe you're like me and want to know exactly what effects high cortisol levels have on your body. Turns out, quite a few! Here is a list of what high cortisol levels can do:
Increase blood pressure
Impair immune function
Cause weight gain
Reduce bone density
Impair cognitive function
Increase anxiety and depression
Yikes. One of my favorite ways to get out into nature is an overnight backpacking trip. Our Near Zero tents are designed to inspire with 360-degree, see-through mesh body panels to provide panoramic views all around you and of the night sky. There is nothing like the feeling of sleeping out under the stars after a long hike and great dinner around the fire. I think I feel my cortisol levels dropping already. 
Before you head outside, check out our 1-person, 2-person, and 3-person tent options!
---