What is Needed to Go Camping?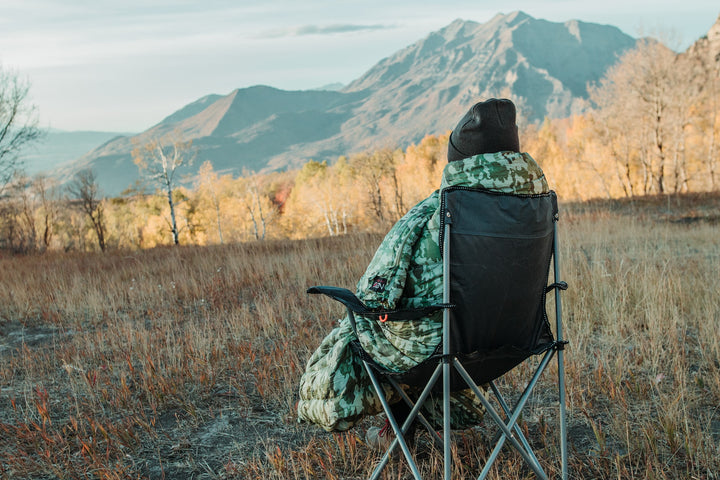 What are the necessary things for camping we need? We took 2 rectangle NZ One sleeping bags, 2 NZO sleeping pads, a DynaLite 2P tent, 4 NZO pillows and 2 NZO headlights on a multi-day backpacking trip in the Tetons in Wyoming.
We were with a group of 10 people and got the "best gear" award as everyone wanted our compact and lightweight gear. We loved how lightweight the Near Zero equipment made our packs feel compared to the rest of our group.
I'll admit I was a bit skeptical of how the equipment would perform. The sleeping bags, sleeping pads, pillows, and tent were all smaller and lighter than any other gear I have used before. At first, my main concerns with the gear was: the tent wouldn't be waterproof, the bags wouldn't really keep us warm, the pads will pop easily, and the pillows wouldn't be comfortable.
Fortunately, the gear proved me wrong! Just a little bit of background information about me, I am 6'2", and about 190. I grew up camping, backpacking, mountain biking, road biking, and in the last few years my wife and I have become passionate about skiing and rock climbing.
4 Necessary Things for Camping
First, the tent:
Tent is holding top of the list of necessary things for camping, Near Zero DynaLite 2P weighs in at a packed weight of just 3lb 10oz!!! It compacts down smaller than my last backpacking sleeping bag. It only has one pole to worry about and with two people we can get the whole thing set up (including the rain fly) in less than 5 minutes (includes stake down time).
The rain fly is easy to work with and, even though I am normally the guy that reads the instructions, setup was so simple I did not need them. Sure, it is not a large tent - It is not meant to be. We kept our backpacks just outside the proper tent, but under the rainfly which worked perfectly. We slept in the tent 4 consecutive nights without any issues.
Second, the sleeping bags
: Near Zero One Regular (rectangle style) +45°F weighs in at 1 lb. The rectangle/envelope bags are nice since you can zip them together – which is what we did. The temperatures dropped to the high 30's and despite the comfort limit being 45°, they were comfortable, and I was never cold.
Although, my wife got cold the first night. The second night we slept in them separately and she slept much warmer to not have the extra air seeping in. One morning I got up to go watch the sunrise over the Grand Teton and it worked well as a blanket. Once again, they pack down ultra-small and did not take up much space in the pack.
Third, the sleeping pads
: Third most important thing in list of necessary things for camping is the sleeping pad, I mentioned my height, this sleeping bag is longer than most other pads I've used (I'm most familiar with
ThermaRests
) and is comfortable. It gives enough lift to keep you off the ground and did not lose pressure throughout the night.
Fourth, the headlights
: The motion sensor rechargeable headlights seem to work really well, although we didn't use them as much as we thought we would because we went to bed early and woke up with the sun each day. Regardless, we were glad we had them. They were extremely lightweight and did not take much room in our pack.
Overall, we really enjoyed the gear and are excited to use it for many backpacking trips in the future! Our friends now all want the same gear! that we take from
Near Zero
---