Wild Apple Orchard in Arizona Desert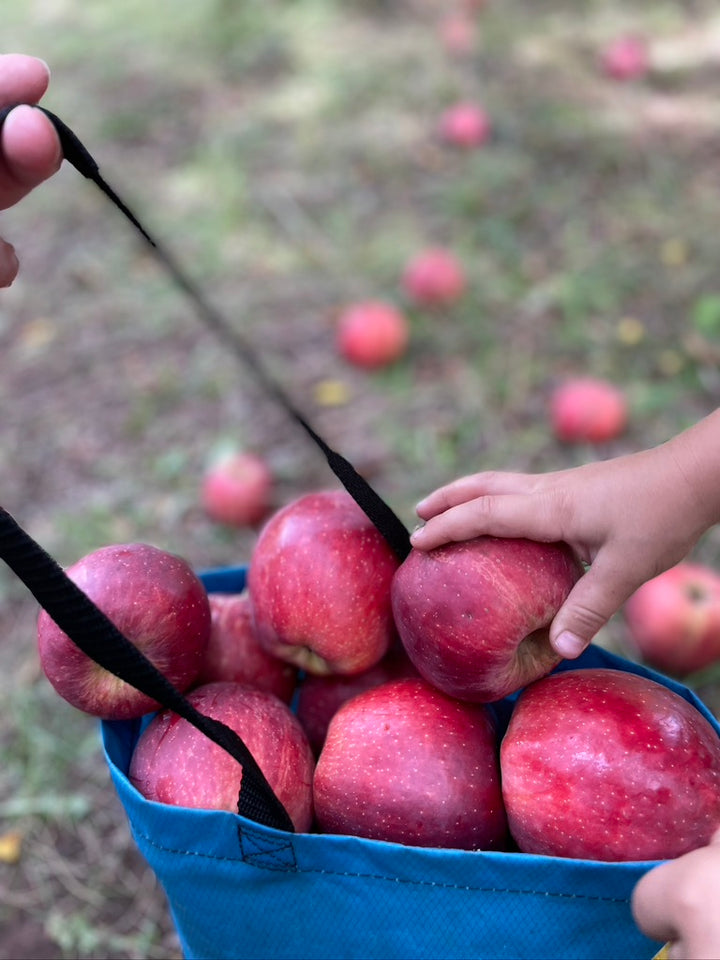 Did you know that on the outskirts of the Phoenix Arizona desert, remotely in the Superstition Mountains, that there is an apple orchard that was planted over 120 years ago? It was planted by Elisha Reavis, who was called the "Hermit of Superstition Mountains." Reavis settled on the fresh land in the Superstition Wilderness, planting apple trees and other crops to sell in town. The apple orchards are still there today, producing beautiful apples!
This last weekend, my wife and I, and 2 of our young kids backpacked the 16 mile round-trip hike to it. We spent 3 days and 2 nights. The first 3.5 miles of the hike is in the desert (full of saguaro cactus), then after you summit the mountain you get into large pine and oak trees (which, unfortunately many were burned as a result of last year's fire. Although, in a year's time, the forest has begun to revive with lots of shrubs, and wildflowers). On the way in, and at the orchards we had the whole place to ourselves! Just some bear and deer footprints and plenty of evidence that the bears love the apples too (bear skat).
It was a difficult hike, especially for my young kids, but well worth it! We brought our ultra-lightweight Near Zero tents, NZ One down sleeping bags, NZO titanium shovel, and other Near Zero ultralight products. That made it much easier for our kids to carry their own packs, and still allow us to bring some other nonessential items such as an aluminum dutch oven (to make apple cobbler) and tinfoil dinners (which are the most tasty, but add extra weight compared to dehydrated meals). We all had a wonderful experience, and even now after doing the 16 mile hike my kids would be willing to go back! It is a hike I have done a few times over the years and is at the top of my list, being one of the most memorable and unique hikes in all of Arizona!
---