Uncovering Down Fill Power: Our Quest for Quality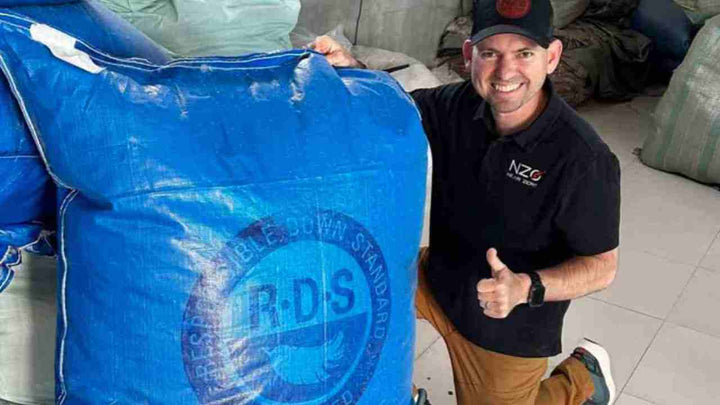 At Near Zero, we believe that knowledge is power, especially with the gear you rely on during your outdoor adventures. That's why we want to share Near Zero's journey in the world of fill power and how it's shaping the future of our products.
The 900 Fill Power Test
Most industry down filled products will have a fill power ranging from 300 to 900 and above. Most common down products have a rating of 400-500. The higher the number, the larger down clusters are, which avoid bunching over time and increase effectivity.
Our first product release of a down-filled sleeping bag claimed to have a fill power of 900. We stand by our commitment to delivering top-notch outdoor gear while recognizing the importance of transparency and accuracy in our product descriptions. When we put our fill power on paper, we want you to know that this is not just a number on paper but a genuine representation of our products' quality.
Our Quest for a 1000 Fill Rating
In our pursuit to learn more about the science of fill power, we've learned that to prove a fill power rating above 900, extensive testing is required. Each down cluster must be accurately inspected in a laboratory, to confirm they all meet the same high standard. Thus, to ensure an honest and proper rating was stated, based upon test results, we have reported our down at a 850+ fill power. This rating exceeds that of most of our high-end competitors. 
While a 1000-fill power is impressive, it comes at a cost – both in terms of resources and affordability for outdoor enthusiasts. Additionally, most will state that it can't be proven, without hand sorting of each cluster in a lab environment. To achieve our mission of providing outdoor enthusiasts with affordable quality products, we continue to search for these innovative solutions so Near Zero's products meet the highest standards.

Revolutionizing Fill Power Certification
Our factory's air vault systems are nothing short of remarkable. They have standardized the way we verify the fill power of our down insulation. This innovative approach allows us to confidently say that our down reaches every corner of our products, ensuring that it meets at least an 850 fill rating.
The video below provides a look at our recent Asia factory visit, where you can witness this extraordinary technology in action.
Ethical and Sustainable Standards (RDS)
All our down fill meets Responsible Down Standard (RDS) certification, reflecting our commitment to ethical and sustainable practices. RDS ensures that the down used in our gear comes from ducks and geese who were treated humanely and that the sourcing process supports animal welfare.
The Road Ahead
As Near Zero continues to grow, our commitment to quality remains unwavering. We are excited to announce that we will be expanding our range of down-filled sleeping bags, by including a wider selection of temperature ratings and designs, that cater to the diverse needs of our customers.
We invite you to join us on this exciting journey as we work to redefine the standards of outdoor gear. So, whether you're planning a frigid winter expedition or a cozy camping trip, you know you can trust Near Zero to provide your family with gear that blends innovation, quality, and affordability.
Stay tuned for more as we continue to explore, learn, and innovate to bring you the best in outdoor equipment. Adventure awaits, and we're here to help you conquer it in comfort, quality, affordability, and style.
---