Getting Your Zzzz's on the Trail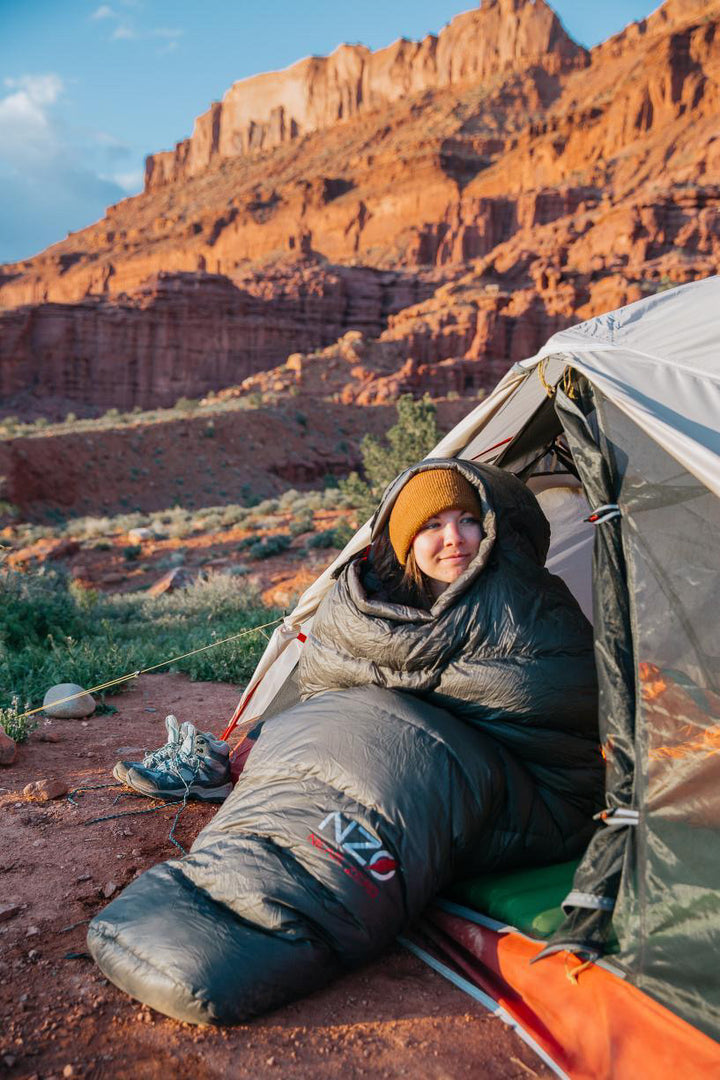 One of the best pieces of advice I received early on was not to go cheap on my sleeping gear. I've talked to so many people who equate backpacking with cold, sleepless nights filled with tossing and turning. My best advice is to experiment with what makes you comfortable and don't be afraid to buy a few options and try them out at home, then return what doesn't work. Just be sure you know the return policies so you aren't stuck with gear you don't like.
Here are some things to consider when buying sleeping bags:
Temperature rating - This one is huge. Sleeping bags are rated at the lowest temperature at which they will keep you reasonably warm. But everybody's body temperature runs different. Take that into consideration when purchasing your bag, not just the temperature for which you'll be using it.
Insulation - Near Zero bags are all insulated with 100% white duck down to keep you warm and dry. We specifically sourced the highest quality white duck down to provide superior warmth, plus it is lightweight, compressible, durable, breathable, and ultra soft. 
Shape - Make sure the shape of your bag doesn't cause you to feel claustrophobic. A great tip for sleeping in a mummy bag is to let the bag turn with you as you sleep, rather than you trying to shift within the bag. 
No matter how prepared you are, sleeping outside always brings some surprises, but a little advanced preperation goes a long way towards a good night's sleep.
---