Family Backpacking with Llamas in Colorado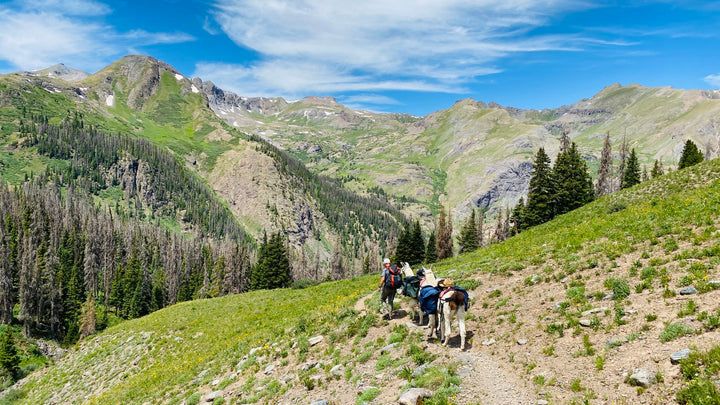 ---
Backpacking with Llamas
This last July we hiked the Highland Mary Lake trail in the San Juan Mountains in Colorado. We hiked with 2 families with kids ages 4-17 years old. We first arrived to Silverton, Colorado where we rented Llamas and start Backpacking with Llamas then hiked 20 miles with them up to an elevation of 13,600 ft. We did it over 3 days (2 nights). We started at 10,400 ft. The temperatures got down to the lower 30s. We used the DynaLite 2 person tents, as well as NZ One and NZ One+ sleeping bags. 
The kids seemed to do fine in both bags, but the adults got cold in their 1 pound ultralight NZ One sleeping bags. The NZ One+ (Mummy Bag) was defiantly warmer than the NZ One (Envelop shaped bag). It was so nice though to have such lightweight gear. If it was a little warmer, the bags would have been great! On the other hand, the tents worked out excellent.
It was really fun to Backpacking with Llamas, Everyone really enjoyed the DynaLite 2 person tents. We had no issues with them, and even the kids were able to set them up by themselves with no issues. They were very easy to set up. We had a great trip using our Near Zero lightweight gear! 
---