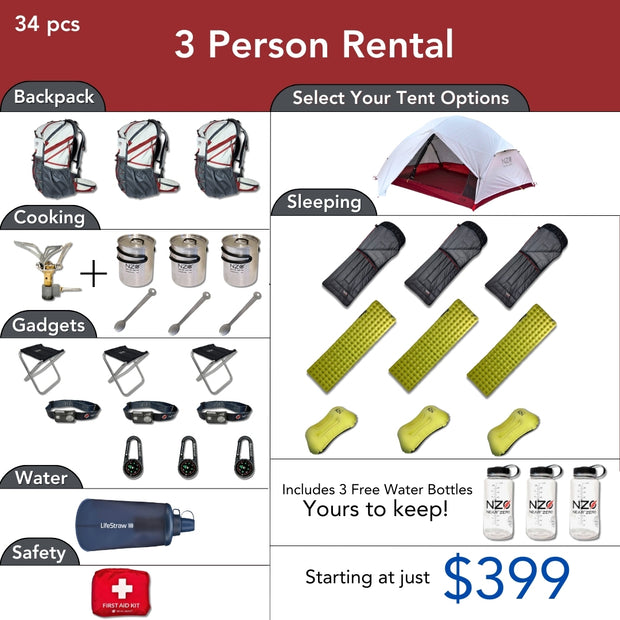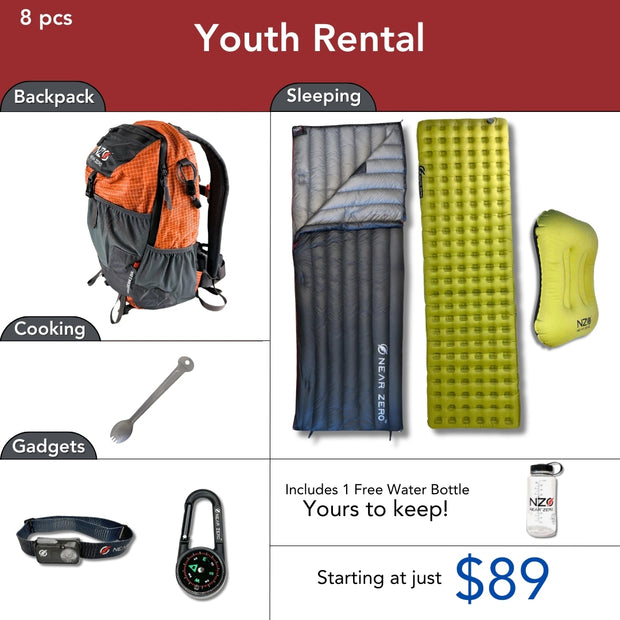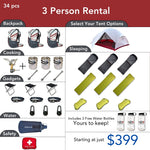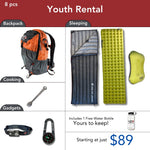 Awesome hear at a great price
Last year I started backpacking again after about 4 decades since I was a Boy Scout (Eagle with palms). My wife surprised me by stating she would also like to join me in the Backcountry. So, I needed some high quality, lightweight gear that wasn't going to break the bank. Near Zero was the perfect solution. I absolutely love all NZ gear, well almost all. The headlamp is just OK, but I hear that it's being upgraded soon. My pack was one of the original production runs and the webbing was too narrow and would slip, so I just tied it off at my desired setting and no issues from there on. I guess the new ones have wider webbing and new buckles. The thing about NZ is they listen to feedback and are always finding ways to make stuff even better. I love that. I have the 2p and 3p tents. We squeezed 3 adults in the 2p tent when we got evacuated from Havasupai Falls in the middle of the night in the rain. We made it work. I then bought the 3p tent for our Maroon Bells hike with 3 adults and it was great as well. We had lots of rain but stayed dry, warm and comfy. I love the sleeping bags. We have a few of their sleeping pads. All are great, but the insulated one is awesome. Very comfy and warm. NZ is my go to source for a lot of my gear - great stuff for a great price. And, they make it so easy to get someone set up for the first time.
Great balance of function and cost
Ultralight gear can be ridiculously expensive and flimsy. Near Zero does a great job keeping their gear affordable and lightweight—but also super functional and sturdy. The sleeping pad is practically luxurious but still packs down small and weighs little. The tent is spacious, easy to use, has plenty of pockets, and even quality stakes (something many brands skimp on). The pack rides well and feels lightweight even fully packed. I forded a waist deep river in Maine while wearing it with no issue. Everything is built to work together and it is clear a lot of thought has been put into all of the products.
My go to!
The tent bag and pad are the bomb!!! It's hands down the best set up I've used! There are more expensive bags for sure!! The bag bag is super comfy and warm for most nights in Az. The pad is light very lofty and the tent is a quick stet up that's light simple to put together has lots of room for me and not cramped at all with my girlfriend.